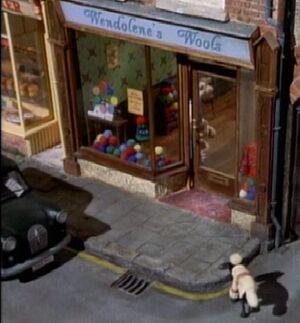 Wendolene's Wools is a wool shop owned by Wendolene Ramsbottom. In A Close Shave, Wendoleen calls upon Wallace and Gromit's Wash 'n' Go Window Cleaning Service to clean the windows of the shop. It was handed down to Wendelone by her dad Mr Ramsbottom
Ad blocker interference detected!
Wikia is a free-to-use site that makes money from advertising. We have a modified experience for viewers using ad blockers

Wikia is not accessible if you've made further modifications. Remove the custom ad blocker rule(s) and the page will load as expected.