Npower.
Wallace and Gromit are watching Revenge Of this Killer Watts.There are loads of TV screens. Wallace is scared. Meanwhile Gromit is looking at an Npower card. Then he walks paste scary photos and phones Penny. Then they get an electricity monitor to check how much electricity they are using.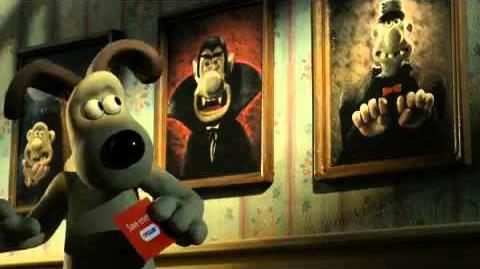 Ad blocker interference detected!
Wikia is a free-to-use site that makes money from advertising. We have a modified experience for viewers using ad blockers

Wikia is not accessible if you've made further modifications. Remove the custom ad blocker rule(s) and the page will load as expected.