Welcome to the Wallace & Gromit Wiki! 513 brilliant articles have been made on this wiki since 23 December 2007. We want to reach 500 articles, so let's get to work! Help us out now!

Meatabix is a dog food company featured in The Wrong Trousers. While pursuing the dastardly Feathers McGraw, Gromit hide inside an empty Meatabix dog food box that was discarded in a back alley. Using his trusty pocketknife, Gromit cuts a pair of eye holes in the box.
Previously featured articles | Vote for featured articles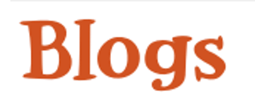 Create blog post
I know that Wallace & Gromit are popular worldwide, but since the two duos has a large following in Japan, what would you think if maybe either TMS or Toei Animation or any other Japanese animation c…

Read more >

Official Rules

1. NO PURCHASE NECESSARY. VOID WHERE PROHIBITED.

2. Promotion Description. The Wallace & Gromit DVD Caption Contest Giveaway (the "Promotion") is a sweepstakes promotion where individual…

Read more >

Hello, it's me, EpicWikipedian. I'm a big fan of the Wallace & Gromit series, and I own the first three episodes on DVD. I have also watched A Matter of Loaf and Death twice. However, I was saddened …

Read more >
See more >

Ad blocker interference detected!
Wikia is a free-to-use site that makes money from advertising. We have a modified experience for viewers using ad blockers

Wikia is not accessible if you've made further modifications. Remove the custom ad blocker rule(s) and the page will load as expected.