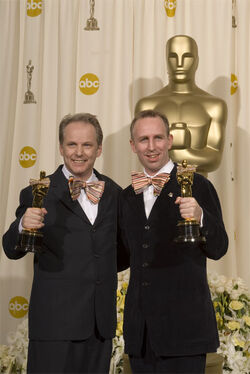 The Academy Awards, popularly known as the Oscars, are presented annually by the Academy of Motion Picture Arts and Sciences to recognize excellence of professionals in the film industry, including directors, actors, and writers. The formal ceremony at which the awards are presented is among the most prominent and most watched film awards ceremonies in the world.
Wins
Nominations
Ad blocker interference detected!
Wikia is a free-to-use site that makes money from advertising. We have a modified experience for viewers using ad blockers

Wikia is not accessible if you've made further modifications. Remove the custom ad blocker rule(s) and the page will load as expected.